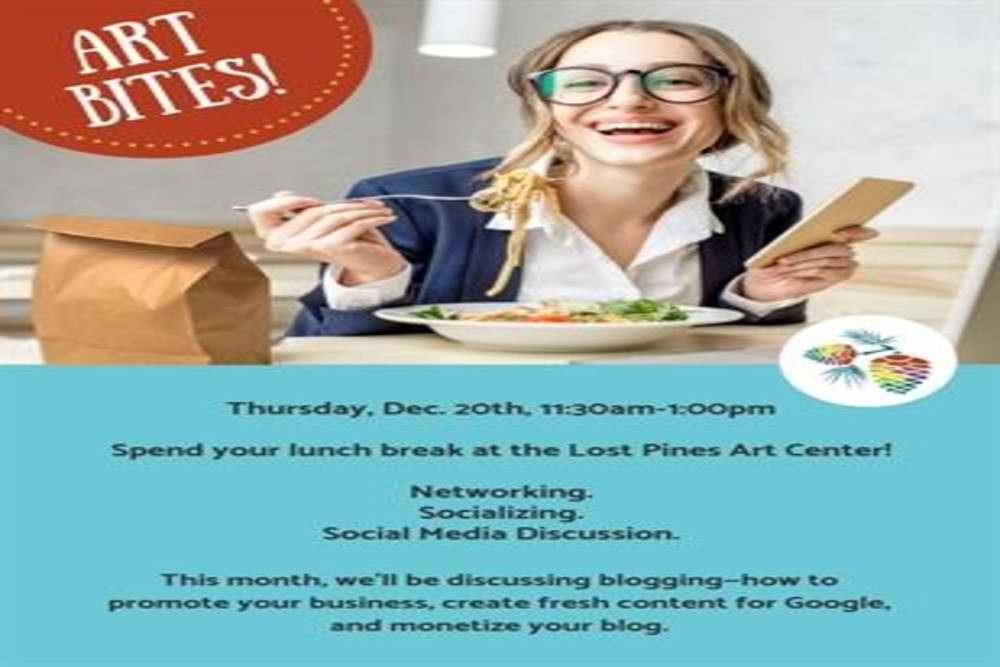 Source: Bastrop Chamber of Commerce
Bastrop Chamber of Commerce recently issued the following announcement.
Name: Art Bites! Let's Talk About: Blogging
Date: December 20, 2018
Time: 11:30 AM- 1:00 PM CST
Website:https://www.facebook.com/events/349192195890510/
Event Description:
Spend your lunch break at the Lost Pines Art Center for "Art Bites!" In addition to networking and socializing, we'll host an educational social media discussion about a different topic each month, led by resident marketing guru Joleen Smith, who won a Top 10 Statesman Social Media Award from the Austin American-Statesman. Stop by Yoli's food truck across the street from the Art Center to grab something tasty for lunch, or bring your own!
This month, we'll be discussing blogging—how to promote your business, create fresh content for Google, and monetize your blog. This will be a hands-on lesson, so be sure to bring your smart phone or tablet! The classroom will open at 11:30am, and the discussion will begin at 12:00pm. Admission is FREE!
Event Media:
Back to Calendar
Location:
Lost Pines Art Center
1204 Chestnut Street
Bastrop, TX 78602
Date/Time Information:
Thursday, Dec. 20th
11:30am-1:00pm
Contact Information:
Joleen Smith
Send an Email
Fees/Admission:
Admission is FREE!
Original source: https://business.bastropchamber.com/events/details/art-bites-let-s-talk-about-blogging-24233