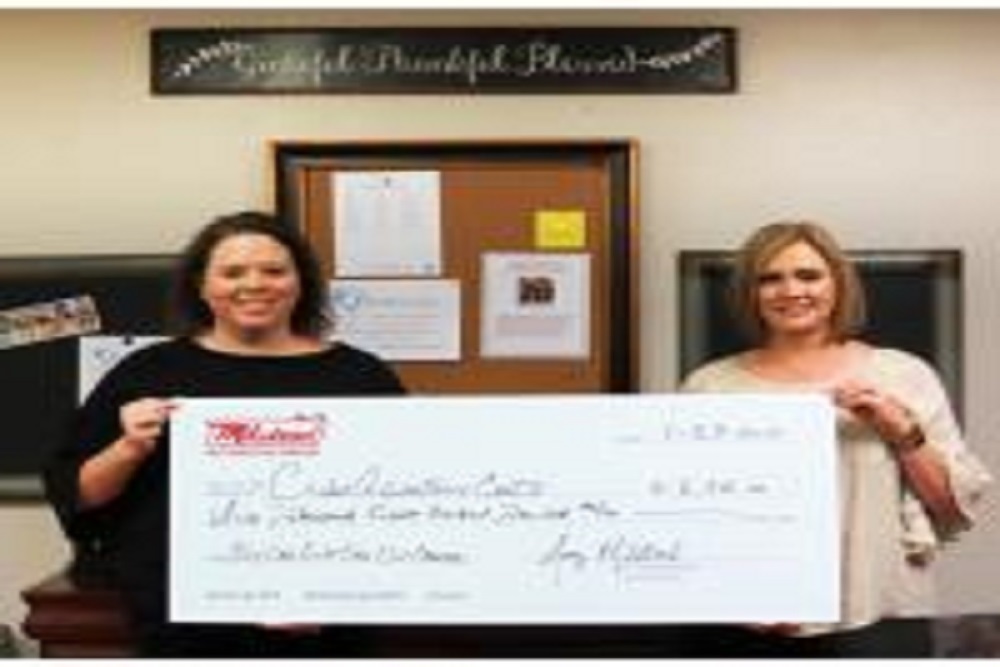 Milstead Automotive & Transmission issued the following announcement on Jan. 31.
Milstead Automotive Group is proud to announce their "Buy One, Gift One" Oil Change promotion was successful over the holidays. Milstead Automotive customers purchased an oil change and Milstead Automotive gifted an oil change along with $5.00 in cash to the Crisis Assistance Center for needy families. Milstead Automotive donated a combined total of $6,810.00 to Crisis Assistance Center.
"This was a fun promotion, our customers warmed to the idea of donating oil changes", said Amy Milstead, President of Milstead Automotive Group. "We were very pleased with the response and the $6,810.00 raised will make a difference in the lives of families served by Crisis Assistance Center."
"This donation from Milstead Automotive fit a need that goes unfulfilled," noted Jennifer Landers, Executive Director, Crisis Assistance Center. "For our clients, maintaining their family automobile is often at the very bottom of the list in expenses and this gift from Milstead Automotive and its customers will certainly provide peace of mind for the clients we serve."
Original source can be found here.