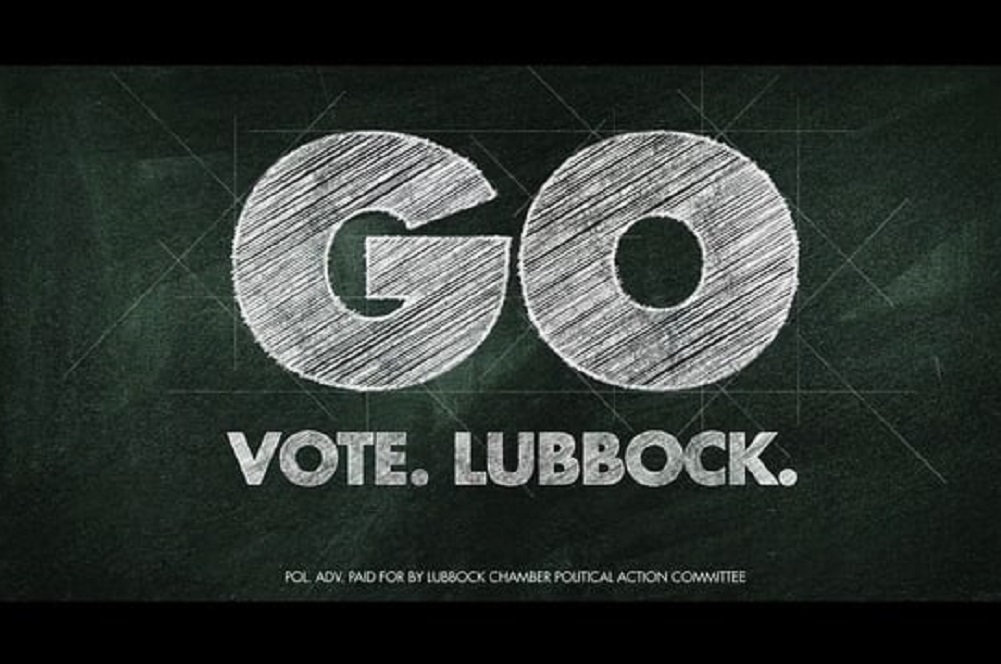 Lubbock attracted the association's attention with its Go Vote Lubbock campaign. Contributed image
Lubbock's Chamber of Commerce recently netted an ACE award — that is, the Association of Chamber of Commerce Executives (ACCE) 2017 Awards for Communications Excellence (ACE) — for a successful communications campaign.
Lubbock attracted the association's attention with its Go Vote Lubbock campaign. For that project, the chamber's own political action committee partnered with The Price Group to advance the goal of high voter turnout in the May 2016 municipal election.
"This is a great recognition for our chamber and we are honored to receive it," Diannah Tatum, who serves as Lubbock Chamber chairwoman, said. "This can be added to the chamber's list of accomplishments."
An array of projects are eligible for ACE award consideration, from advocacy, public policy and economic development campaigns to membership drives, branding initiatives and awards programs themselves. ACE nominations are reviewed by professional peers in the chamber of commerce field who volunteer as judges and one of several categories — such as chamber of the year, lifetime service, innovation and more — designated by ACCE for the honors each year.
"The Awards for Communication Excellence is a competition to recognize excellence in all areas of communication," ACCE said on its website. "The ACE program has been designed to honor, reward and celebrate the achievements of outstanding communication programs, campaigns and projects, and to comprehensively encompass all areas of "communication excellence."
ACCE is headquartered in Alexandria, Virginia in the Washington, D.C. metropolitan area.